Camp Edwards and Impact Area Groundwater Study Program History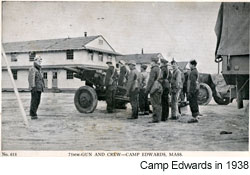 JBCC became a site of environmental concern in the 1980s when groundwater contamination was first discovered migrating off the southern portion of the base. These groundwater plumes emanated from areas of previous activity mainly associated with the former Otis Air Force Base (now Otis Air National Guard Base) located on the southern 7,000 acres of MMR. The Air Force Civil Engineer Center (AFCEC) Installation Restoration Program (IRP) is conducting a cleanup of this contamination.
In 1996, in response to public concern regarding the impacts on soil and groundwater from activities on the northern 15,000 acres of MMR, the National Guard Bureau began an investigation to look for possible contamination. In response to these same concerns, the Environmental Protection Agency (EPA) issued the first of four Administrative Orders under the Safe Drinking Water Act, which allows for preventive measures to protect drinking water sources, in order to protect the aquifer that lies beneath MMR.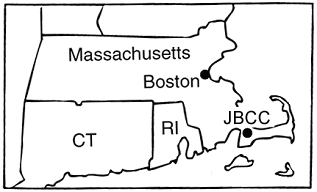 Today, the Impact Area Groundwater Study Program has remedies or interim treatment systems in place for 11 of their 14 operable units. More than 3.2 million gallons of groundwater is treated per day and over 5.7 billion gallons have be treated to date. The known source areas for five plumes has been removed and treated and more than 120,000 tons of soil has been excavated and treated. Final decisions on how to address the remaining plumes and their source areas are expected in 2014.